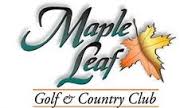 Please scroll down to view ALL active listings FOR SALE in Maple Leaf.
Maple Leaf Golf & Country Club is a popular 55+ gated golf course community with an active resort lifestyle. Features a Par 62 golf course, 2 brand new pickleball courts, 5 tennis courts, bocce ball, lawn bowling, 2 shuffleboard courts, 4 heated swimming pools, fitness facility, woodworking facility, mini-golf, 75+ clubs/activities and more. Located at 2100 Kings Hwy, Port Charlotte, FL 33980 USA. Maple Leaf has 1,112 home sites with double-wide manufactured homes from the late 1970's up to present day. Please scroll down to view all active listings for sale in Maple Leaf, updated daily. It's my goal to offer buyers & sellers in Maple Leaf exceptional service. I work with you all the way to the closing table and beyond. Please call ahead to schedule an appointment 941-661-7377 for a personal golf cart tour of the community and to view re-sale homes that may be perfect for you. I am available 7 days a week. Let me show you why Maple Leaf is the perfect place to call home seasonally or all year long. It's true what they say, "It's not just a Home, It's a LIFESTYLE". To view Park Map, click here. To view the Newsletter, click here. Own a home in Maple Leaf and want to know what it's worth in today's market? Click here to request a free no obligation market analysis of your home.
Note: Monthly HOA Amounts: $226.00 for perimeter lot home (one dog allowed on perimeter lots only) / $238.00 for interior lot / $256 for premium interior lot and $319 for golf course or water view. Rates will increase $12 January 2019. Closing costs will average about $2,700 to buy in Maple Leaf. Contact me for breakdown of costs to buy, cost to live in Maple Leaf and for a copy of rules & regulations. I'm not just sales representative, I'm also a full-time year-round resident.
Contact me at 941-661-7377 to discuss buying or selling in Maple Leaf. Please note: I can sell any listing in Maple Leaf regardless of broker name on the sign. I am one of four approved Realtors that work in the Maple Leaf sales office. We can offer buyers and sellers greater service from inside the community than any outside Realtor, contact me for details.
To view homes for RENT in Maple Leaf, click here.
If you would like me to e-mail you an information packet about Maple Leaf click here to request.